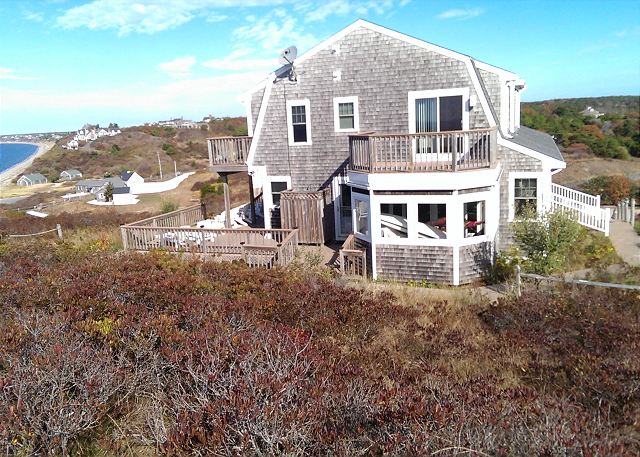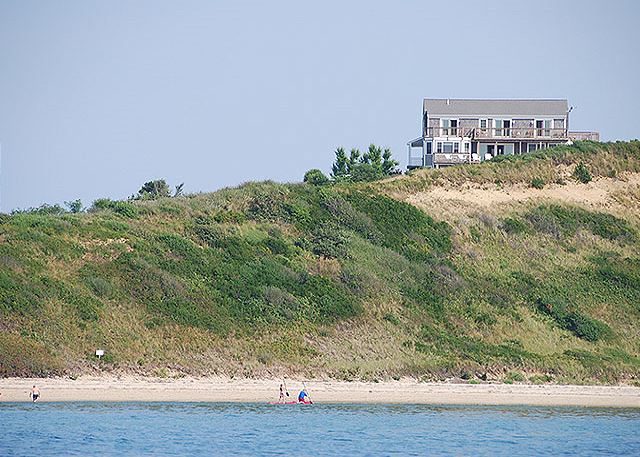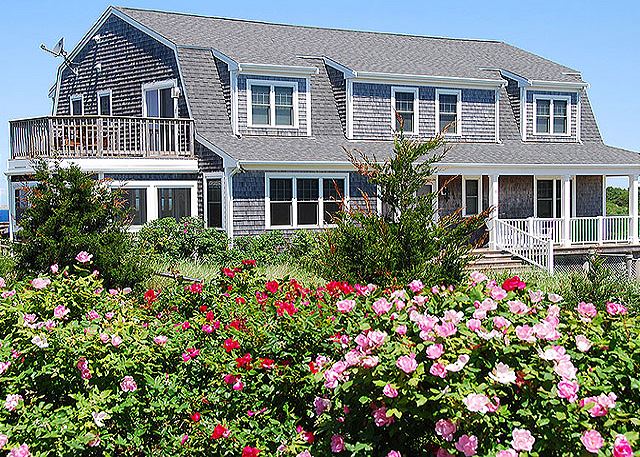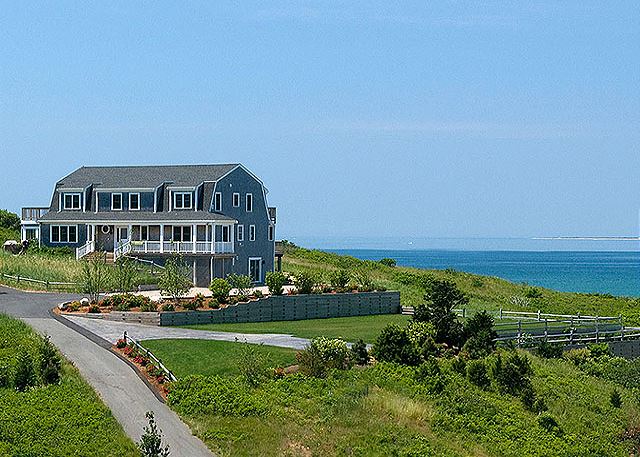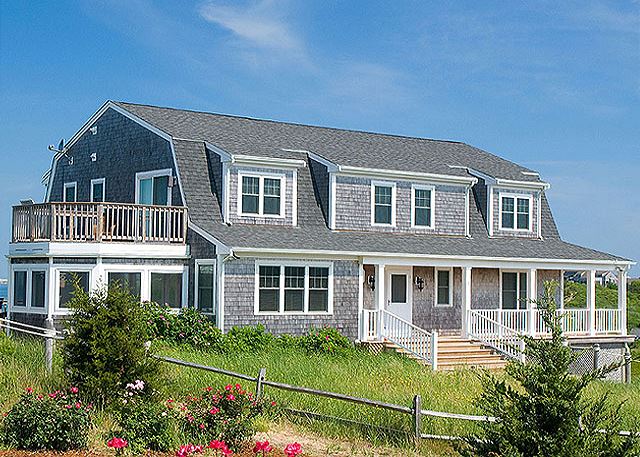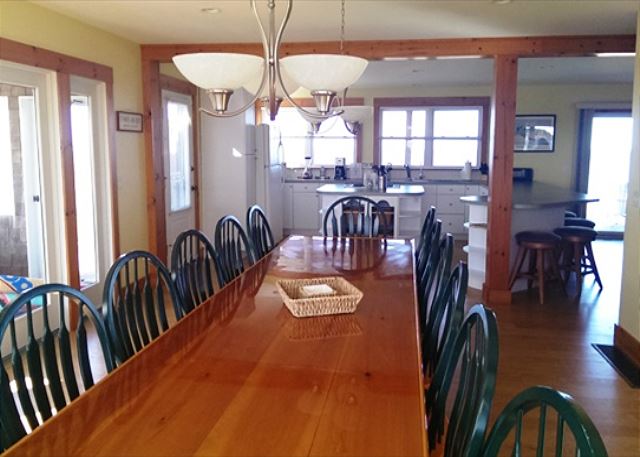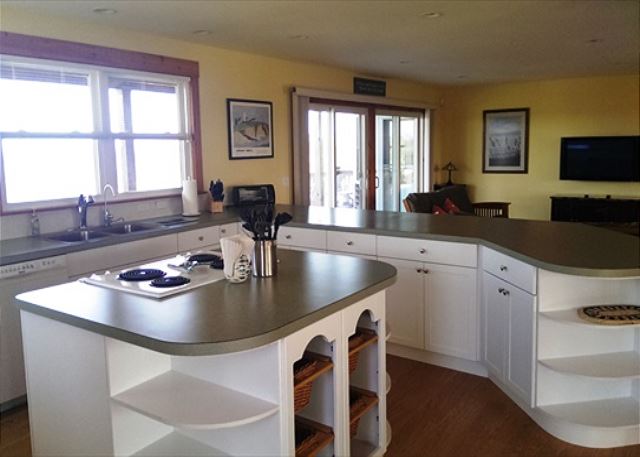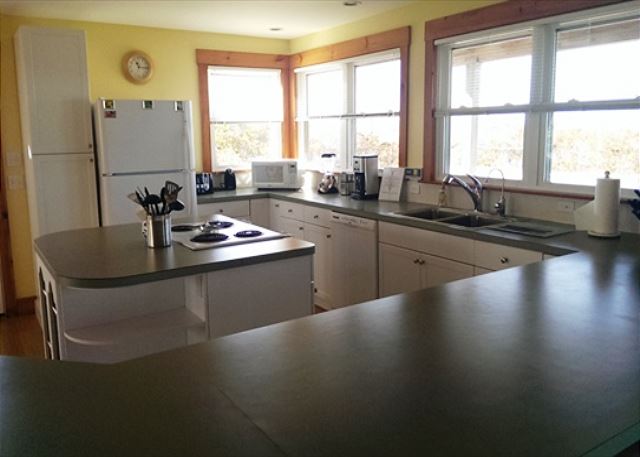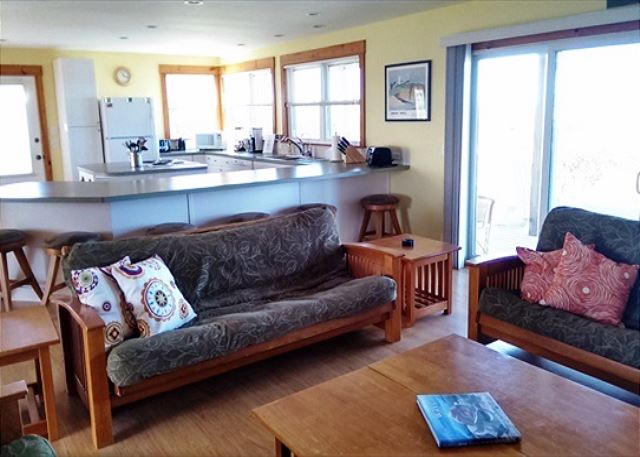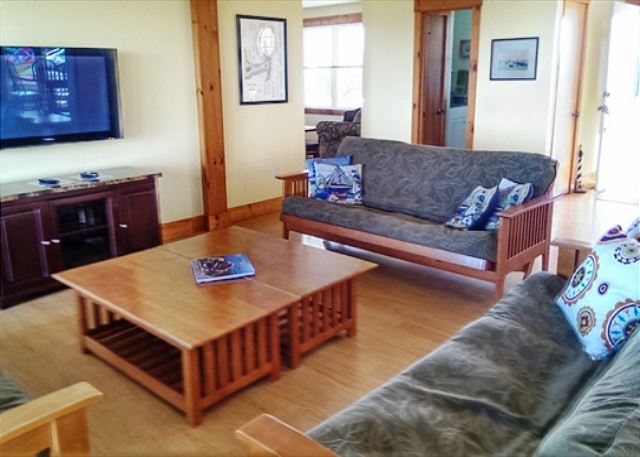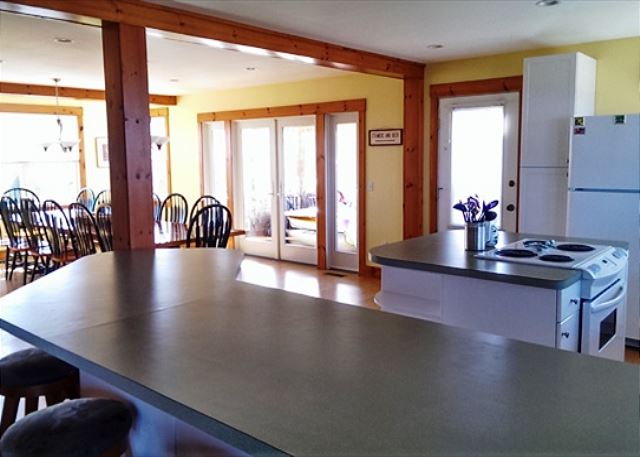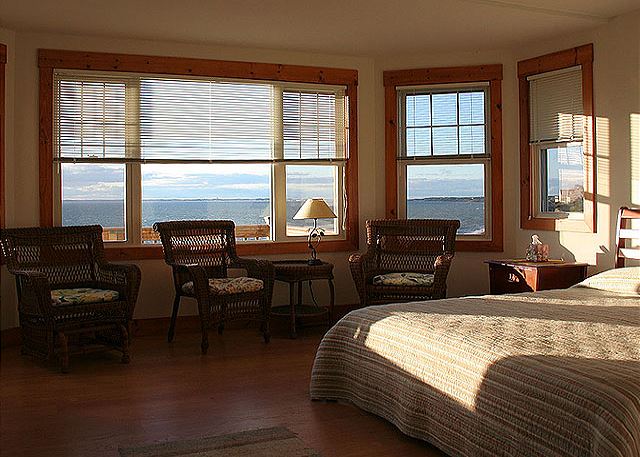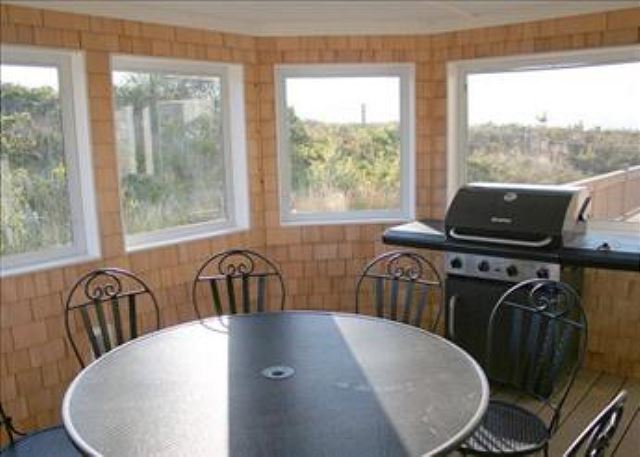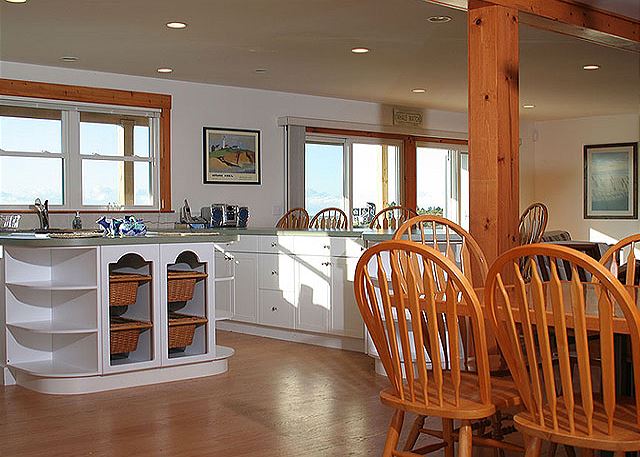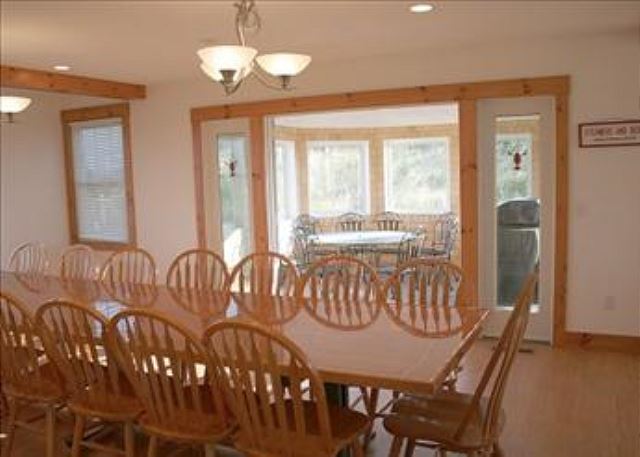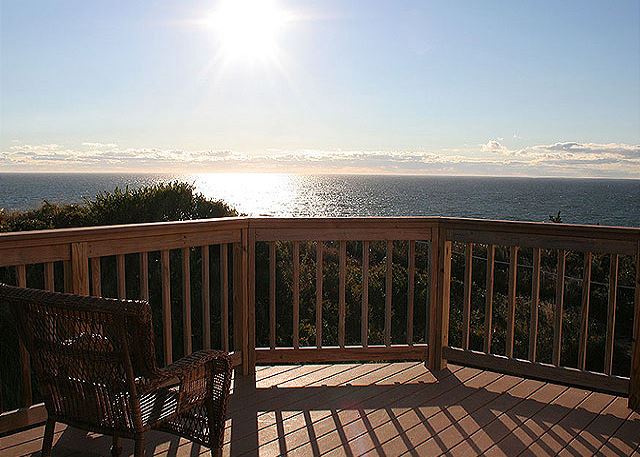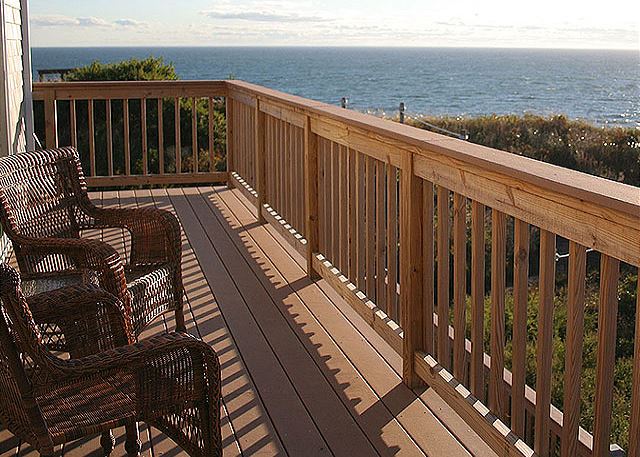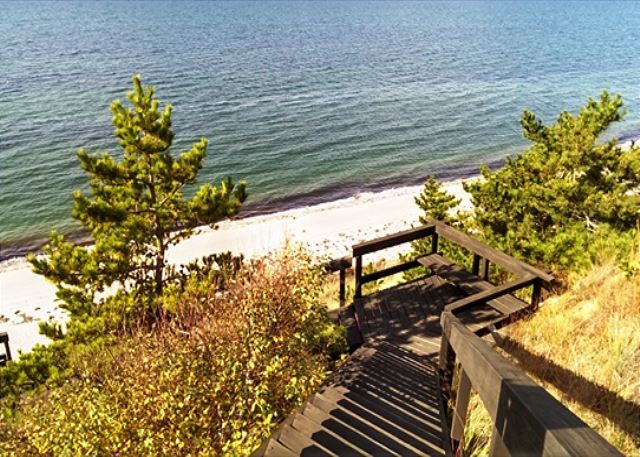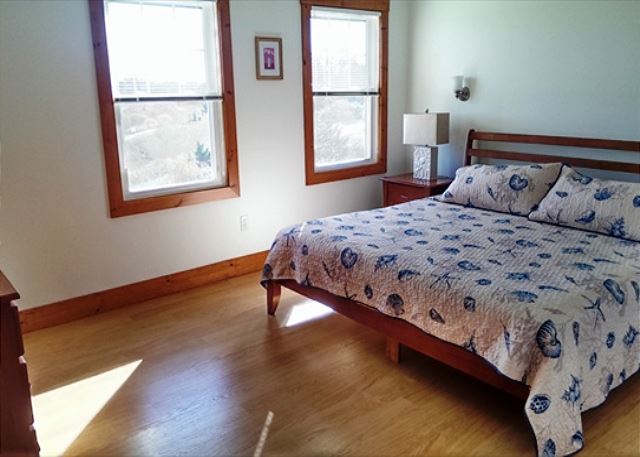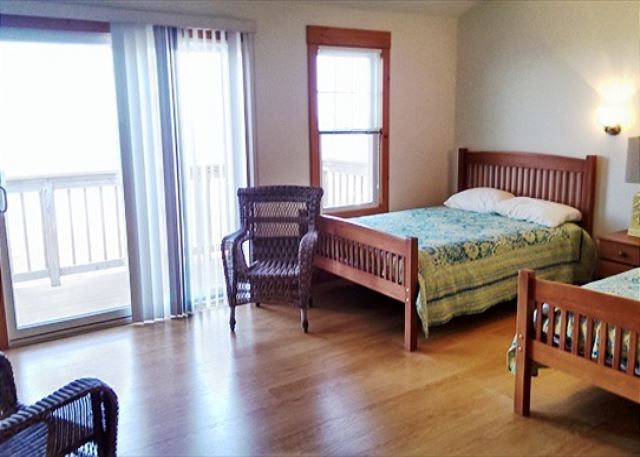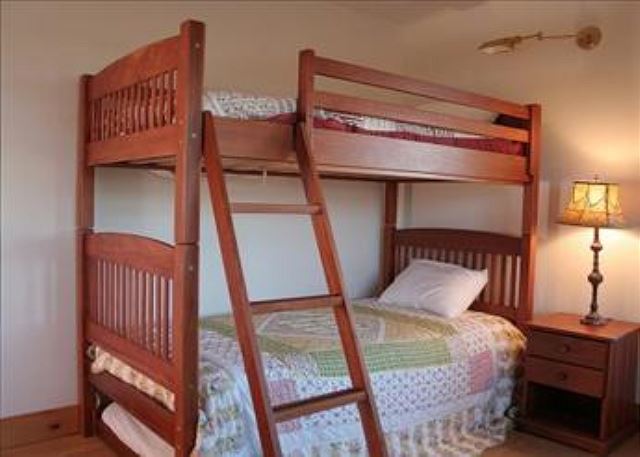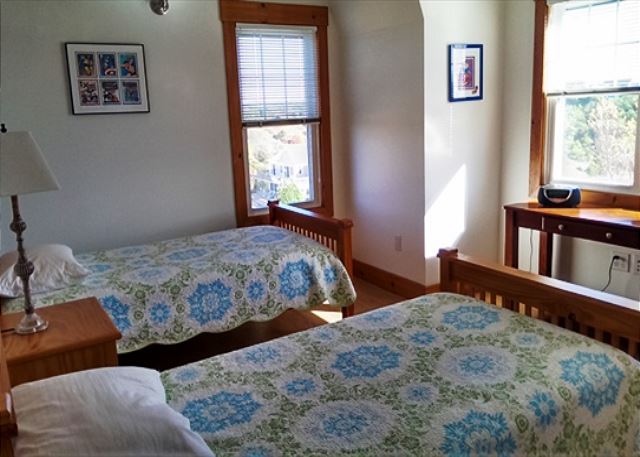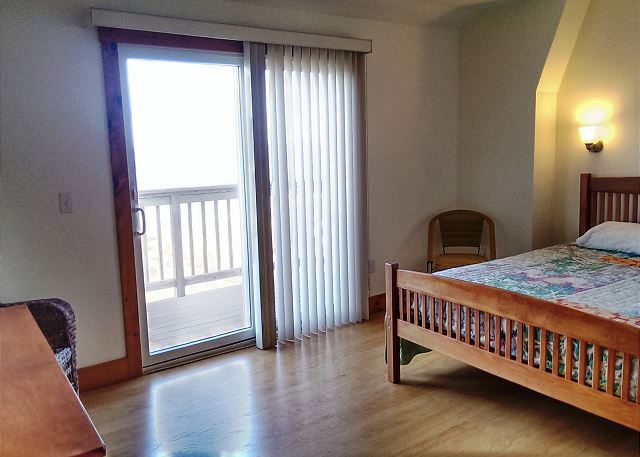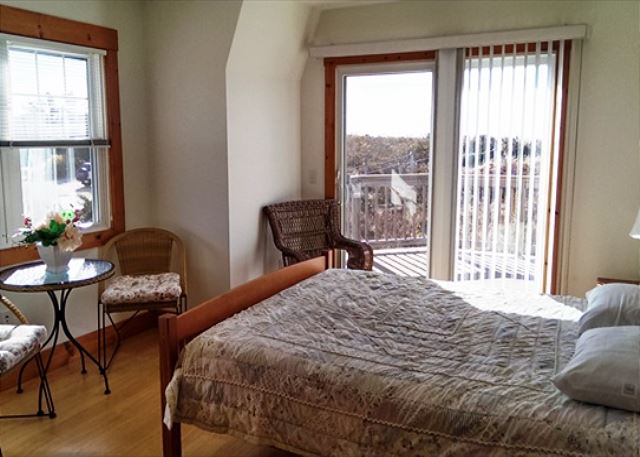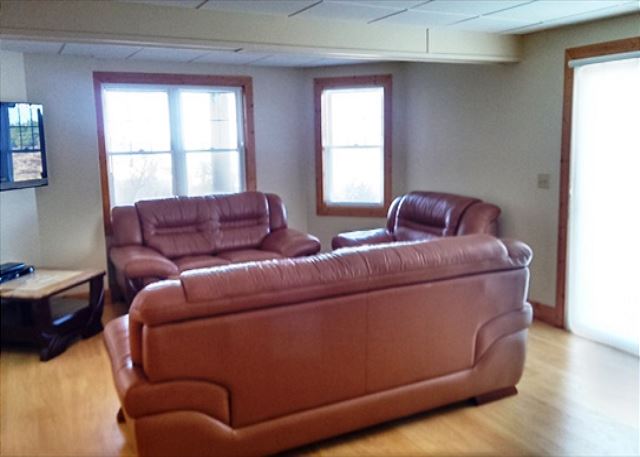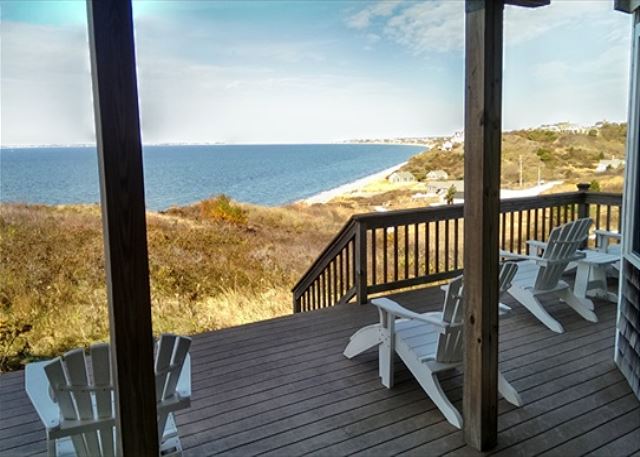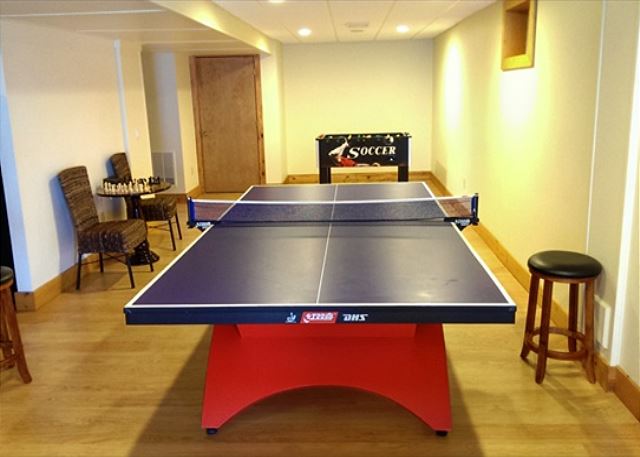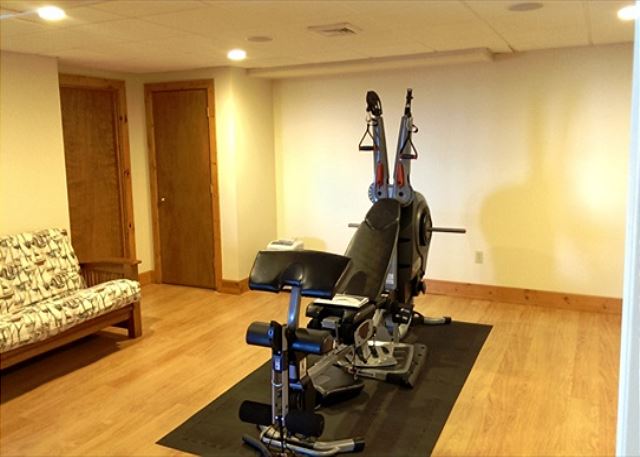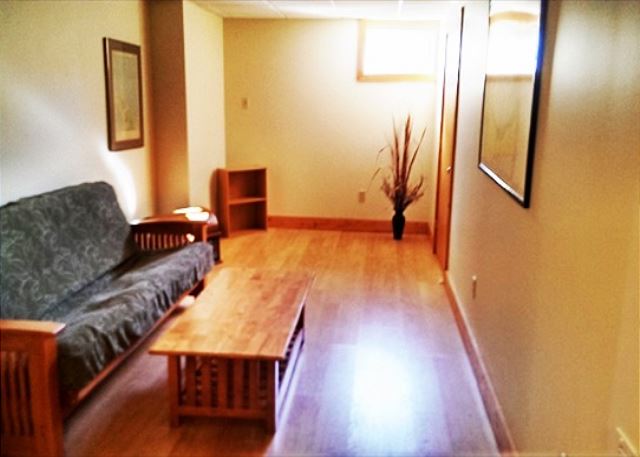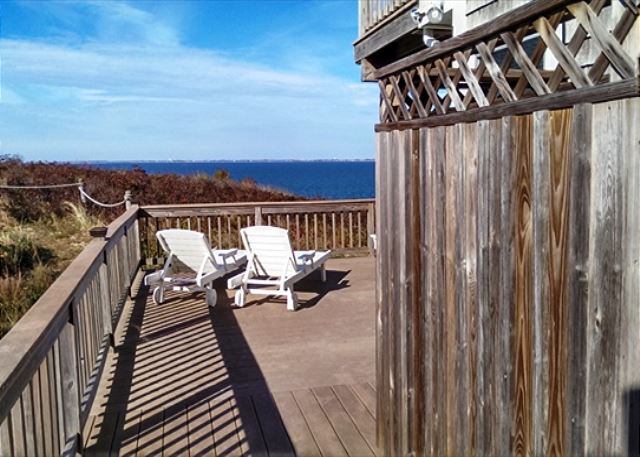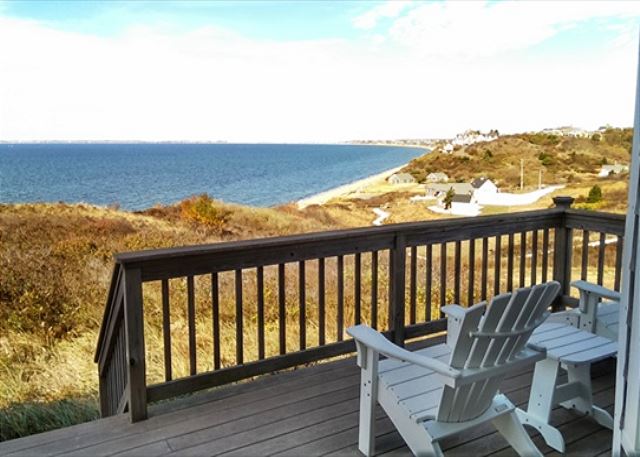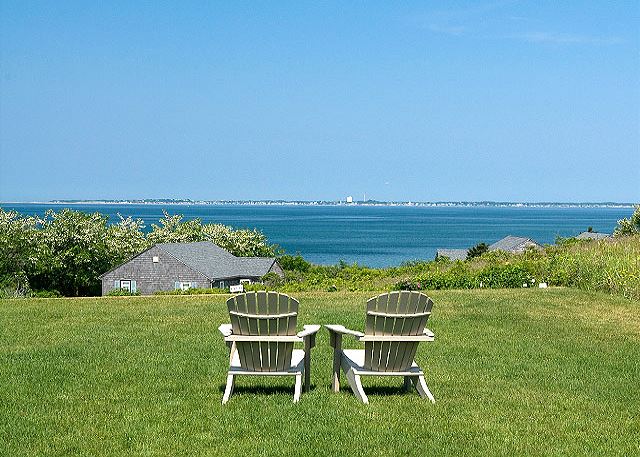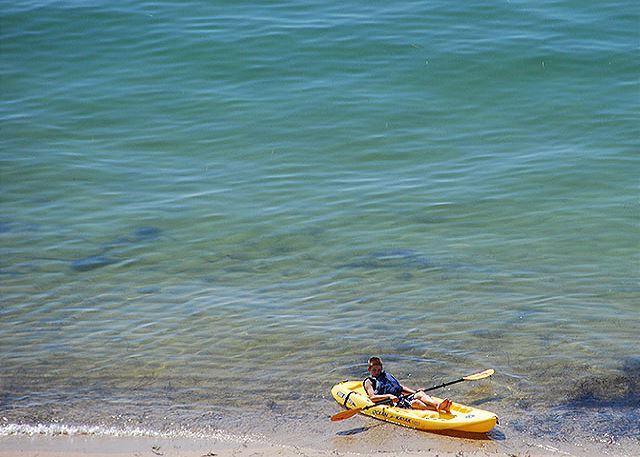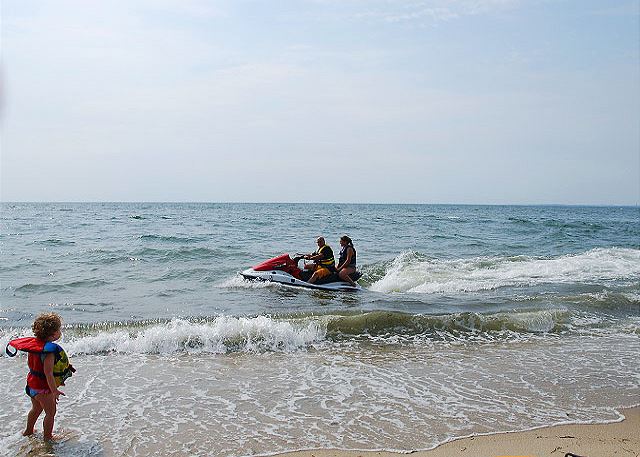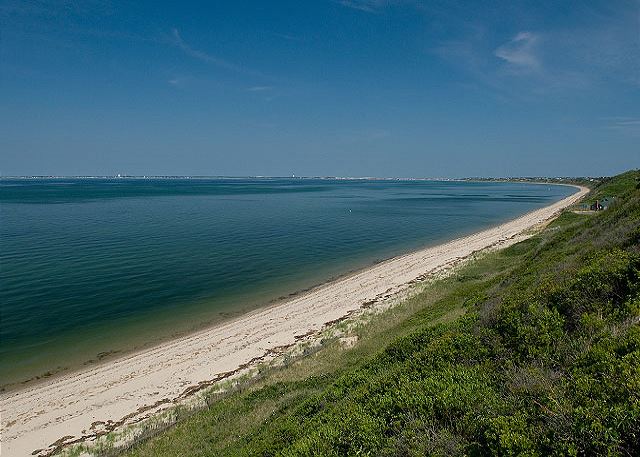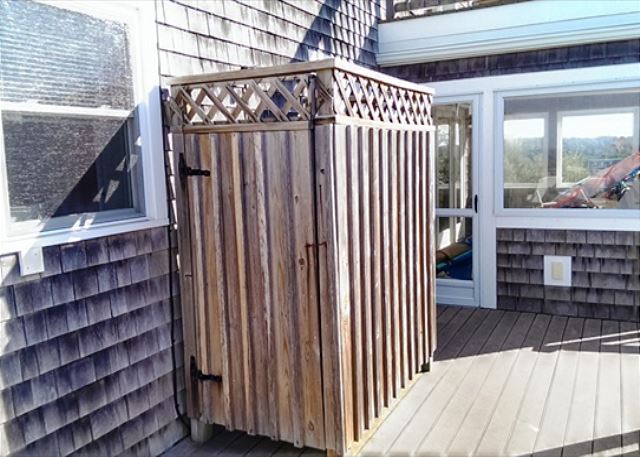 ---
Bedroom(s): 7
Bathroom(s): 3.5
Sleeps: 16
Type: House
Area:
Town: Truro
Rate: $8,000-$13,500

Stunning Waterfront Home on Cape Cod Bay with Outstanding Views and Sunsets sleeps up to 16 guests.

This classic Cape Cod luxury home boasts seven-bedrooms and 3.5 baths, sleeping up to 16 Guests.

Enjoy the breathtaking water views from the kitchen, living room and main bedroom and also from the second floor bedroom decks, where you can watch the waves break on the shores of the bay below. This home has all the amenities you'll ever need for a truly enjoyable and memorable vacation.

Includes fully outfitted kitchen, dining for 16 at large table in dining area. And first floor King bedroom suite with private bath & TV

Bedroom 1 has a King sized bed on the First Floor with 42 inch TV. Bedroom 2 has a King sized bed. Bedroom 3 has 2 Twins. Bedroom 4 has a Queen sized bed. Bedroom 5 has 2 Full sized beds. Bedroom 6 has 1 Queen sized bed. Bedroom 7 has 1 Queen.

Home Amenities: Screened Porch with dining table and gas grill, 3 Decks with Deck Furniture,, 3- 42 Inch TV's total, Washer & Dryer, Recreation Room with Table Tennis, Bow Flex Revolution Exercise Center, 42" Flat Screen in Living room, Dishwasher, Blender, Microwave, Toaster, Toaster Oven, Iron , Smoke Detectors, Coffee Maker, Iron & Ironing Board, Fire Extinguishers, Lobster Pot, CD Player FM Radio and DVD Player, WI-FI Internet Access, Toaster Oven, Iron •Smoke Detectors, Coffee Maker, Ironing Board, Fire Extinguishers, Entertainment Room in lower level with 42" TV and sitting area next to recreation room.

Fabulous full Outdoor Recreation Area shared by 3 other homes within this complex. Includes: Tennis Court, Putting Green, Bocce Ball, Barbecue area, Roman Chair, Basketball Court, Shuffle Board, Horse Shoes Croquet and Playground

Beach Activities: Wake Boarding, Sport Fishing, Water Skiing, Tubing, and Kayaking Free weekly Yoga, beach chairs, umbrellas, sail fish boat, stand up paddle board & Kayaks on beach for guests use on first come basis. And two mooring available, just off beach with boat size limits and arranged with lease.

This home is one of 4 Private homes that are available for rent on the Bay, all set within 9 Acres on a bluff overlooking facing Cape Cod Bay!

Note: See our other 3 homes on this property perfect if you have a special occasion and need to accommodate additional guests.

All of the 4 homes, feature chemical free cleaning, and Kangen Water systems.

Sorry Credit Card Payments are not accepted on this home

Security Deposit of $2,000 is required with each lease.

Check In Time is 3PM on Saturday Directly at this home! Check Out Time is 10AM on Saturday.

Home is Pet Free AND Strictly No Pets and No Smoking is Allowed.

16 guests maximum allowed at any time. No parties exceeding the occupancy limit allowed.

Air conditioning is included in pricing during 5/26-9/7.

Please view our policy and procedure page on our web site for detailed information about renting with us.

CANNOT USE ON-LINE BOOKING SYSTEM TO RESERVE THIS PROPERTY. CALL US DIRECTLY AT TO BOOK THIS HOME.
- Flat Screen HDTV
- Basic Cable
- Microwave
- Drip Coffee Maker
- Cookware
- Dishes / Glassware / Utensils
- Kitchen Table
- Blender
- Toaster or Toaster Oven
- Island or Counter Seating
- Dishwasher
- Laundry
- Lobster Pot
- Door to Deck
- Deck
- Gas Grill with Propane Tank
- Dining Table w/ Umbrella
- Enclosed Outdoor Shower
- Tennis
- Beach Chairs
- Outdoor Lighting
- Horse Shoes
- Screened-In Porch
- Basket Ball Hoop
- Kayak
- Outdoor Seating
- Stand Up Paddle Board
- Putting Green
- Boat Mooring
- Bocce Ball
- Play Ground
- Porch
- Exercise Equipment
- Near National Sea Shore Beaches
- On Cape Cod Bay Beach
- Waterview
Guest Reviews of
3 mary's way* Truro , MA
Invasion of Truro
We had 26 people (ages 1-96) staying in two houses. We found the owners to be accommodating and helpful. There was plenty to do and many recreational facilities provided. We recommend it to families and groups who love the outdoors and want an active time.
5 out of 5 stars
November 2017

| S | M | T | W | T | F | S |
| --- | --- | --- | --- | --- | --- | --- |
| | | | 01 | 02 | 03 | 04 |
| 05 | 06 | 07 | 08 | 09 | 10 | 11 |
| 12 | 13 | 14 | 15 | 16 | 17 | 18 |
| 19 | 20 | 21 | 22 | 23 | 24 | 25 |
| 26 | 27 | 28 | 29 | 30 | | |
December 2017

| S | M | T | W | T | F | S |
| --- | --- | --- | --- | --- | --- | --- |
| | | | | | 01 | 02 |
| 03 | 04 | 05 | 06 | 07 | 08 | 09 |
| 10 | 11 | 12 | 13 | 14 | 15 | 16 |
| 17 | 18 | 19 | 20 | 21 | 22 | 23 |
| 24 | 25 | 26 | 27 | 28 | 29 | 30 |
| 31 | | | | | | |
January 2018

| S | M | T | W | T | F | S |
| --- | --- | --- | --- | --- | --- | --- |
| | 01 | 02 | 03 | 04 | 05 | 06 |
| 07 | 08 | 09 | 10 | 11 | 12 | 13 |
| 14 | 15 | 16 | 17 | 18 | 19 | 20 |
| 21 | 22 | 23 | 24 | 25 | 26 | 27 |
| 28 | 29 | 30 | 31 | | | |
February 2018

| S | M | T | W | T | F | S |
| --- | --- | --- | --- | --- | --- | --- |
| | | | | 01 | 02 | 03 |
| 04 | 05 | 06 | 07 | 08 | 09 | 10 |
| 11 | 12 | 13 | 14 | 15 | 16 | 17 |
| 18 | 19 | 20 | 21 | 22 | 23 | 24 |
| 25 | 26 | 27 | 28 | | | |
March 2018

| S | M | T | W | T | F | S |
| --- | --- | --- | --- | --- | --- | --- |
| | | | | 01 | 02 | 03 |
| 04 | 05 | 06 | 07 | 08 | 09 | 10 |
| 11 | 12 | 13 | 14 | 15 | 16 | 17 |
| 18 | 19 | 20 | 21 | 22 | 23 | 24 |
| 25 | 26 | 27 | 28 | 29 | 30 | 31 |
April 2018

| S | M | T | W | T | F | S |
| --- | --- | --- | --- | --- | --- | --- |
| 01 | 02 | 03 | 04 | 05 | 06 | 07 |
| 08 | 09 | 10 | 11 | 12 | 13 | 14 |
| 15 | 16 | 17 | 18 | 19 | 20 | 21 |
| 22 | 23 | 24 | 25 | 26 | 27 | 28 |
| 29 | 30 | | | | | |
May 2018

| S | M | T | W | T | F | S |
| --- | --- | --- | --- | --- | --- | --- |
| | | 01 | 02 | 03 | 04 | 05 |
| 06 | 07 | 08 | 09 | 10 | 11 | 12 |
| 13 | 14 | 15 | 16 | 17 | 18 | 19 |
| 20 | 21 | 22 | 23 | 24 | 25 | 26 |
| 27 | 28 | 29 | 30 | 31 | | |
June 2018

| S | M | T | W | T | F | S |
| --- | --- | --- | --- | --- | --- | --- |
| | | | | | 01 | 02 |
| 03 | 04 | 05 | 06 | 07 | 08 | 09 |
| 10 | 11 | 12 | 13 | 14 | 15 | 16 |
| 17 | 18 | 19 | 20 | 21 | 22 | 23 |
| 24 | 25 | 26 | 27 | 28 | 29 | 30 |
July 2018

| S | M | T | W | T | F | S |
| --- | --- | --- | --- | --- | --- | --- |
| 01 | 02 | 03 | 04 | 05 | 06 | 07 |
| 08 | 09 | 10 | 11 | 12 | 13 | 14 |
| 15 | 16 | 17 | 18 | 19 | 20 | 21 |
| 22 | 23 | 24 | 25 | 26 | 27 | 28 |
| 29 | 30 | 31 | | | | |
August 2018

| S | M | T | W | T | F | S |
| --- | --- | --- | --- | --- | --- | --- |
| | | | 01 | 02 | 03 | 04 |
| 05 | 06 | 07 | 08 | 09 | 10 | 11 |
| 12 | 13 | 14 | 15 | 16 | 17 | 18 |
| 19 | 20 | 21 | 22 | 23 | 24 | 25 |
| 26 | 27 | 28 | 29 | 30 | 31 | |
September 2018

| S | M | T | W | T | F | S |
| --- | --- | --- | --- | --- | --- | --- |
| | | | | | | 01 |
| 02 | 03 | 04 | 05 | 06 | 07 | 08 |
| 09 | 10 | 11 | 12 | 13 | 14 | 15 |
| 16 | 17 | 18 | 19 | 20 | 21 | 22 |
| 23 | 24 | 25 | 26 | 27 | 28 | 29 |
| 30 | | | | | | |
October 2018

| S | M | T | W | T | F | S |
| --- | --- | --- | --- | --- | --- | --- |
| | 01 | 02 | 03 | 04 | 05 | 06 |
| 07 | 08 | 09 | 10 | 11 | 12 | 13 |
| 14 | 15 | 16 | 17 | 18 | 19 | 20 |
| 21 | 22 | 23 | 24 | 25 | 26 | 27 |
| 28 | 29 | 30 | 31 | | | |
November 2018

| S | M | T | W | T | F | S |
| --- | --- | --- | --- | --- | --- | --- |
| | | | | 01 | 02 | 03 |
| 04 | 05 | 06 | 07 | 08 | 09 | 10 |
| 11 | 12 | 13 | 14 | 15 | 16 | 17 |
| 18 | 19 | 20 | 21 | 22 | 23 | 24 |
| 25 | 26 | 27 | 28 | 29 | 30 | |
Available
Unavailable
Sat to Sat booking